Down To Earth Newsletter
Volume 11 – Issue 2 – February, 2012
Clinical Supervision Training – Meets AZ State Law Criteria for Clinical Supervisors – Carlton F. "Perk" Clark, LCSW, offers this 12-hour Seminar in Tucson, March 2-3, 2012. Participants will bring 2 cases to staff during the workshop.  Click Here to Register.  Join Dr. Marlo as a fellow participant!
Debunking Myths – If I Leave, I'll be Alone

Myth: I work with a number of clients every year who are fearful of leaving dysfunctional relationships for fear that they will be "alone."
Fact: The truth is that in most dysfunctional relationships, you already are alone, you just don't know it. The partner may be placing him or herself above you or valuing a substance above the relationship, or allowing personal career goals to come before family goals. In any of those cases, you are essentially already alone.
To stay with someone who doesn't value you or your goals or your rights is generally more painful than being alone. Again, most people just don't know that because they stay in one relationship until they get into another bad relationship, never once actually experiencing what it is really like to be alone and develop a relationship with themselves.
If you are in a terrible relationship, and the only reason you are staying is because you are afraid to be alone, I challenge you to consider that you're already essentially alone, why not enjoy that alone-ness without the hassle of the dysfunctional relationship hijinks? Get to know and like yourself, then enter a relationship when you are ready to be with someone who really values you for who and what you are.
January Discussion Question: What discussion question do you want the readers of this newsletter to answer?
Sylvia R, from CO offers this quirky response:  I want people to say what their best characteristics are for a boyfriend or girlfriend.
Alright, Sylvia, you got it!  Watch your mailbox, Dr. Marlo Sunglasses are on their way to you.
February Discussion Question: What characteristics do you look for in a boyfriend or girlfriend?
E-mail answers to: discussion@drmarlo.com and answers will appear in the next newsletter. Your state of residence, your first name and last initial will be used unless you tell us not to use them.  Anyone who responds and also includes a mailing address will receive our Dr. Marlo Sunglasses!
Thought For The Day: All you have is now. Don't waste your life doing stuff you hate.
PERSONAL GROWTH EXERCISE
To spotlight our E-Coaching services, our newsletter includes a personal growth exercise.  These exercises illustrate the kinds of activities our clients are asked to complete when they are using our E-Coaching services.  The exercises printed here are quite general in nature, but the exercises sent to our E-Coaching clients are individualized to meet each client's specific needs.  E-Coaching Sessions are available for $50 each.
Exchange Five Goals
For this activity, you will need a partner. It doesn't even have to be someone you know terribly well, but just someone who wants the accountability of working on goals with another human being.
Each person writes down 5 goals to achieve in the next 3 months. It doesn't matter what they are. They can be big or small, but they should not be impossible. They don't even have to be important. They could be silly or frivilous. Doesn't matter. Each person just writes down 5 goals for themselves.
They then exchange lists. Each day, it is the task of each person to encourage the partner on the completion of the goals. Encouragement should be positive, supportive, loving, and fun. Get creative. You could make cheerleading pom poms and cheer for your partner, or leave little post-it notes around their work area. You could send cute e-mails or leave supportive voice mail messages. In any event, it is your job to spend some time each day encouraging your partner in his or her goals.
It feels good and raises self-esteem to help others and while you are helping your partner, they'll be helping you. You'll have someone with whom to celebrate the completion of each goal as well.
For a FREE 5-Session Trial of E-Coaching, send us a report of how this activity worked for you!  We may share your report in our next newsletter with your name, last initial, and state of residence (unless you tell us not to).  Send to FreeSessions@drmarlo.com.  (Offer Expires 3-23-12)
E-Coaching!  Try it Now!
Not every problem is a mental illness.  Not every issue is a trauma.  Not every botherment is an emotional disorder.  For life's daily issues and for personal growth, now there is E-Coaching!  Dr. Marlo Archer offers a 10-session consultation package for people who are not diagnosed with any mental illness who would just like some coaching, some guidance, or some personal growth.  We are offering the 10-Session package for $500.  Begin by calling 480-705-5007 to make a $500 payment, then send an e-mail to DrMarlo@drmarlo.com, expressing your specific area of concern to begin!
Publish Your Work – Promote your Practice – Two ways to publish – for free as a semi-anonymous author (your state of residence, your first name and last initial will be used), or, for $25, as a professional promoting a mental health practice (your full name, with credentials, address, phone number, and e-mail address will be included).  We reserve the right to decline to publish any submissions.   Send creative contributions to:  articles@drmarlo.com. Currently 2680 subscribers.
Dr. Marlo in the Media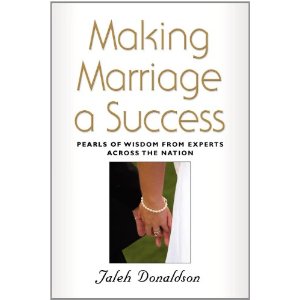 "Making Marriage a Success" by Jaleh Donaldson – a complilation book in which Dr. Marlo Archer is quoted.
Join us on Facebook! Click here – Information on Dr. Marlo's Practice and other resources that are available.
Follow us on Twitter! Click here – Articles and links to articles tweeted daily.
Fun Products
Grand Canyon Note Cards – 20 blank notecards adorned by a photo of the Grand Canyon can help you express love and kindness to family and friends throughout the year.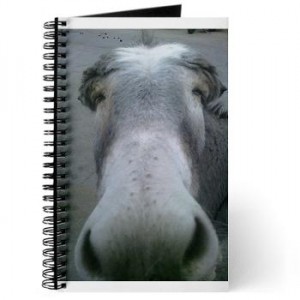 Journal – Wild Burro from Oatman, AZ will guard your innermost thoughts, recorded in this helpful journal.
I am embarking on an exciting new venture. More news next month! –Marlo J. Archer, Ph.D.